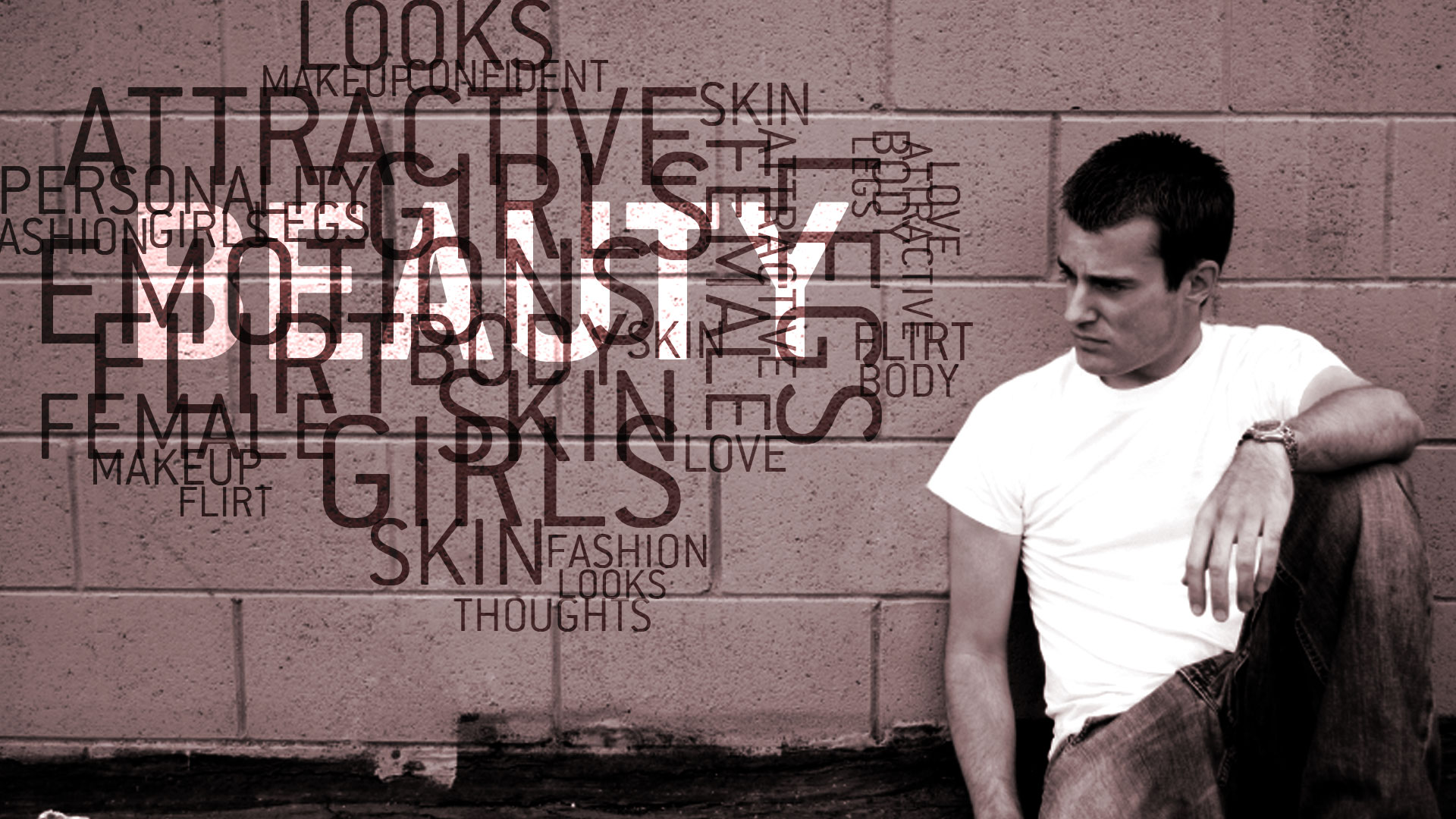 Some advice for our teens (and maybe some who are a little older and who want to be wiser) about what guys want in a girl.
Our Youth Minister and Life Teen Director, Aaron Hostetter, offers his thoughts and shares them as a contributor to Life Teen, reposted here with permission:
By Aaron Hostetter for Life Teen:
Every man is fighting a great battle. The culture has a greater impact on our formation than we realize, or like to admit.
In high school, I played football and ran for track and field. As a young man just coming into my faith, it was tough to see and hear the guys talk about women in a way that was so degrading. It forced me to question what the truth was. I was learning about God and His plan for us, but what the other guys were saying was completely contradictory to what God was saying.
I got to a point where I looked at what society was telling me would make me happy regarding women: sex, popularity and partying; and I asked myself, "Is that it? Is this as good as it gets in life?"
There was something inside me that wasn't satisfied with that. There was a burning in my heart for so much more. I knew that God had greater plans. So that's what I fought for and continue to fight for today.
Aside from those situations I experienced, there are so many things guys encounter every day that teach us ideals about manhood that lead in a thousand directions. Consequently, girls are left with a multitude of ideas about what guys are looking for in them.
As a man of God who cares for his sisters in Christ, I want to lovingly clarify some things that get lost in translation.
Myth: Girls need to wear make-up for guys to find them attractive.
Guys don't want girls who change who they are to try to fit in. This applies to just about any myth you can think of. We know you want to look beautiful, but to us, make-up isn't your face, and certainly isn't what makes a man tremble in your presence. Your eyes, your smile, and personality are qualities we fall for. "When I see your face, there's not a thing that I would change, 'cause you're amazing, just the way you are." Bruno Mars sums it up well in his song "Just The Way You Are".
Confidence is attractive. It's very alluring to know a girl who is strong in who she is and Whoseshe is.
Myth: Guys want girls who are big flirts.
In the emphatic words of Dwight K. Schrute to Jim Halpert, "False!"
The heart of a man is wired to fight for a girl's heart, and to lead her to Christ. It is damaging to our masculinity when a girl is too forward. We want to earn the right to your heart, not have it freely available to anyone who gives you attention.
It's good to throw some helpful signals that you are interested in a guy to pursue you. Use words and actions (like compliments) that show a guy that you are interested in him in a way that's not on the same level as any other guy friend. It can be very encouraging to a guy who finds decoding mixed signals in girls maddening. Please communicate yourself clearly to guys about what you are looking for and what you stand for.
Guys want to be on the same page with you, but without help your heart can be like a Rubik's cube!
Myth: Only the girls who reveal more skin get attention.
While it is true that girls who show more skin get attention, it is not the kind of attention you want if what you're looking for is love.
Guys lust after girls who are dressed immodestly, and it changes the way they respect and value the girl. Your worth is not in your body, it's found in God. Since you are a daughter of the living God, you have a great dignity that deserves to be honored. You have a great power in the way you dress. A guy can see that you respect yourself and demand respect from others.
Modesty is attractive! Modesty is more than just clothing, it's how a girl carries herself, speaks and treats others. Gossip, constantly comparing yourself to others/jealousy, and selfishness are all unattractive. Yet treating others with love, with heartfelt compassion, and qualities found in Col 3:12-14 can move even the hardest of hearts.
"Put on then, as God's chosen ones, holy and beloved, heartfelt compassion, kindness, humility, gentleness, and patience, bearing with one another and forgiving one another, if one has a grievance against another; as the Lord has forgiven you, so must you also do. And over all these put on love, that is, the bond of perfection" Col 3:12-14
You girls have a power to inspire us guys. When a woman sets her standards high and her heart on God, a man will ascend to and fight for her. I once heard a bishop say, "True femininity will bring any man to his knees."
Look for a guy who will lead you to Jesus.
At a holy hour with my youth group, we meditated on the woman who touched Jesus' cloak and was healed in Mark 5:21-34.
As I prayed, I saw an elderly CORE team member get up from his pew, and his wife of many years stood up with him. He's a classy, older, Italian man. One time he told the teen guys about the first time he met her. He said it was a time when a man knew how to treat a lady.
As they left the pew, he extended his elbow for her and reverently and lovingly walked with her by his side to the altar, where Jesus Christ was present in the Eucharist. They knelt down and prayed as they touched the cloth under the monstrance. I was moved to tears and decided that from that night on – that is the kind of relationship I would wait and fight for.
Girls, pray for purity, and pray for your brothers in Christ. We need your prayers like a car needs gasoline! I will pray for you as well.
May you may be filled with the love of God, and be affirmed in that love, so that you might bring the joy of Christ to all of the men in your life.
Wait, one more thing . . . don't be a cat lady! Guys are not attracted to cat ladies.
Recommended reading:
The Privilege of Being A Woman by Alice von Hildebrand
How to Find Your Soulmate (Without Losing Your Soul) by Jason and Crystalina Evert